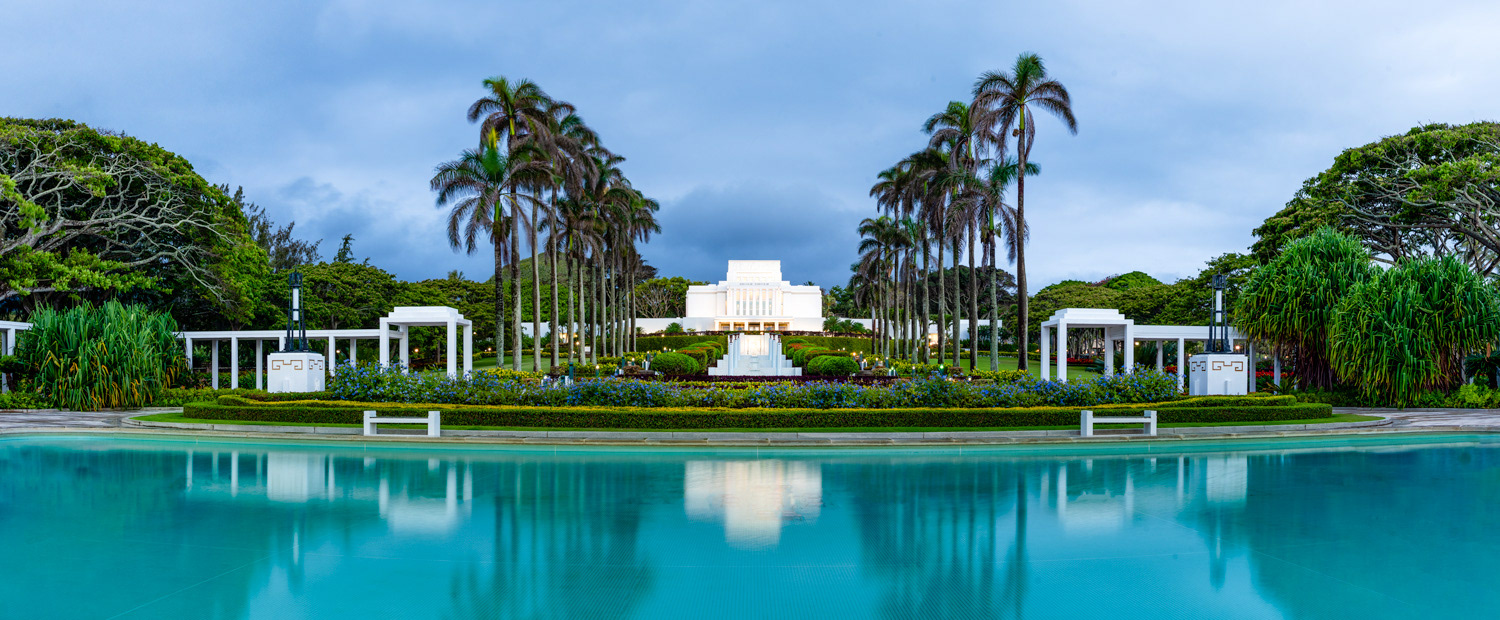 Debi and I were able to take our first trip to Hawaii in May 2019.  The North Shore where BYU Hawaii and and the Laie Temple are located was paradise.  This picture was captured in the early morning light before the fountain was turned on.  Right behind where I was standing is a road lined with hibiscus flowers that ends on the beach and pacific ocean.  The sun rose in the morning right over the water at the end of the street. 

Mt. Timpanogos Early Spring
This picture was taken mid-April 2019.  The full bloom provides the perfect pink colors in contract to the grey temple.  The temple lights remained on well after sunrise due to occasional snow flurries that fell this particular morning and overcast skies.  This provided the right setting to capture the immaculate temple grounds as winter gives away to Spring.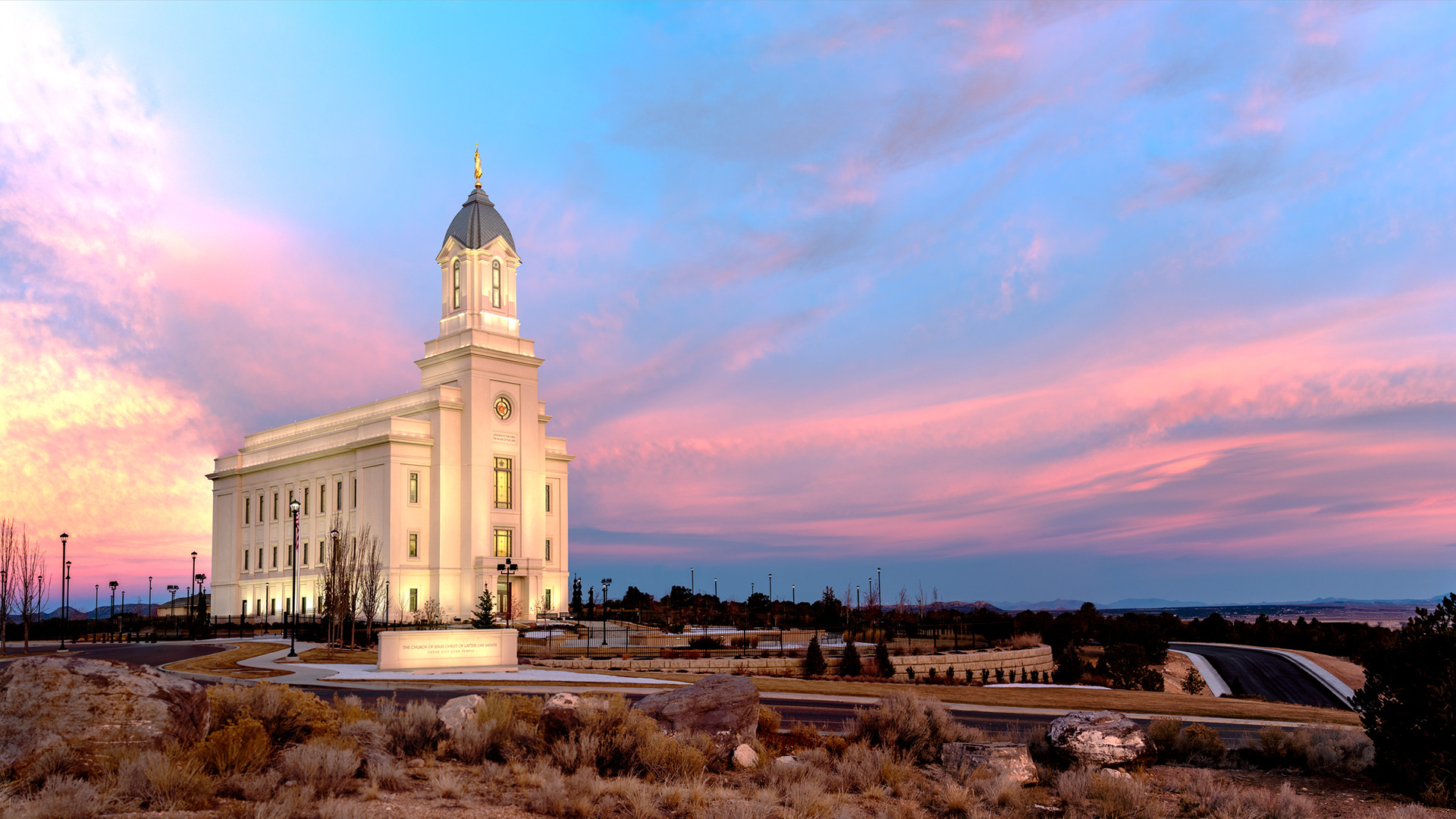 Cedar City Winter Sunrise
This picture of the Cedar City Utah temple was taken in January 2019 during a winter sunrise.  From the temple location, one can see across the valley in all directions.  The early morning colors started in the East but quickly filled the entire sky. 

This picture of the Las Vegas Nevada temple was taken in November 2018 while I was in town for a conference.  One can hike the hillside behind the Las Vegas Temple and take in the view of the entire valley. 

Prints and Digital Downloads are made available through our
Etsy Shop.
We can add any picture from the gallery on this website as a listing on Etsy for print or digital download.
Connect with us on Social Media