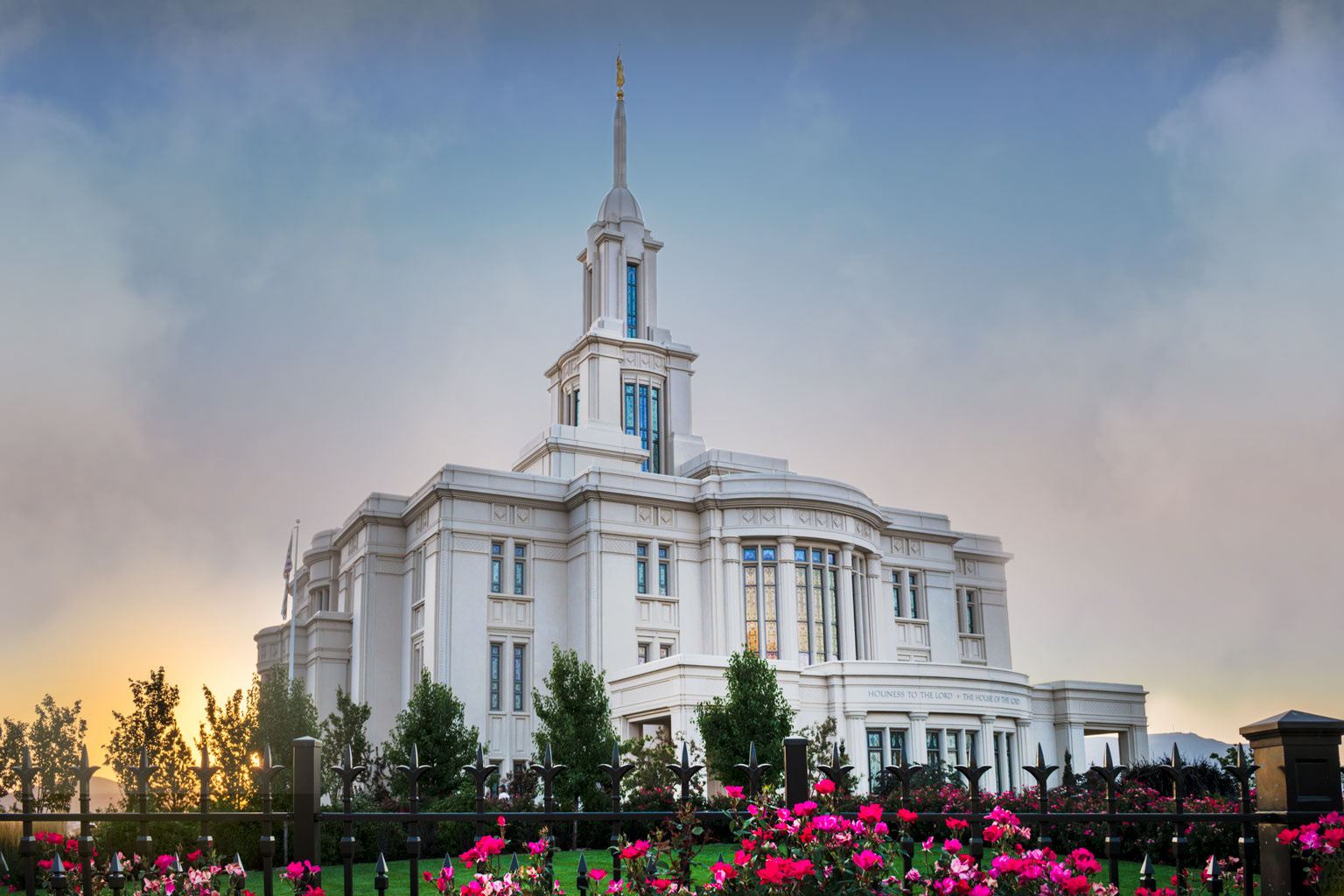 This picture of the Payson Temple was taken in August 2017.  The color of the flowers in front of the gate provide a nice contrast to the temple itself and the sunset colors filling the sky.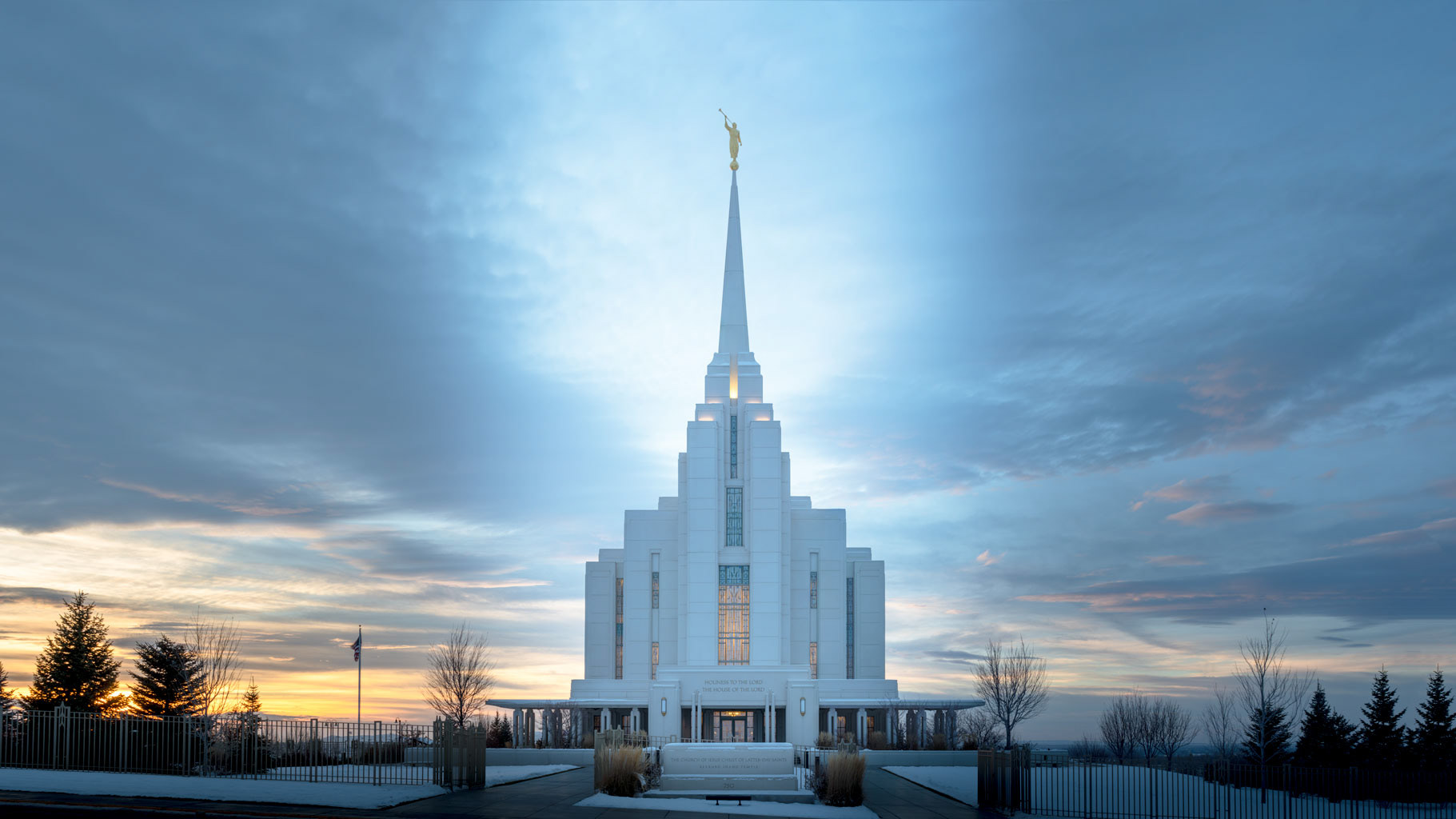 This picture of the Rexburg Idaho temple was taken in December 2017.  This particular winter was a mild one in Utah.  So Debi and I had to drive further North to Idaho and Wyoming to capture Winter scenes like this one. 
Prints and Digital Downloads are made available through our
Etsy Shop.
We can add any picture from the gallery on this website as a listing on Etsy for print or digital download.
Connect with us on Social Media